So it's no surprise that we also work with IntoUniversity, a national charity that supports young people from disadvantaged backgrounds to attain either a university place or another chosen aspiration.
We're delighted to be supporting IntoUniversity's core work, as well as bringing our own skills to the organisation and the young people it helps.

Our collaboration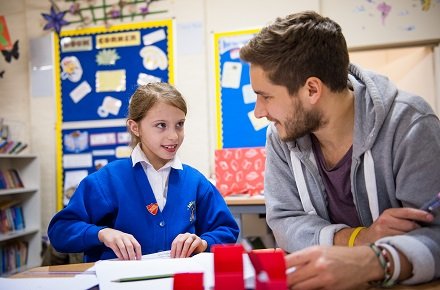 One-to-one coaching and exclusive careers talks are just some of the ways we're collaborating with IntoUniversity to help the next generation fulfil their potential.
Do get in touch if you'd like to know more about our work with IntoUniversity.